Title: The Weaver 
Author: Emmi Itaranta
Publisher: Harper Voyager
Pages: 320
Source: Edelweiss
Genre:  Teens & YA
I would like to say thank you to Harper Voyager for providing me with an ARC in exchange for an honest review.
I have decided to write this review in 30 minutes.
Which means. Honest. Fast. And super fast typing.
First the plot.
It goes down on an island. People have different cultures and there are some major politic issues. They live in places like The house of webs, or The house of the tainted. In this universe, it is illegal to dream. Yes, ladies and gentleman you may not dream. I mean you can have goals but those pictures that pop up in your head when it's sleepy time, that's a no. If you are a dreamer than you suffer from the 'dream plague'.
If you get caught, well you know what they usually do in dystopian stories where there is a group being suppressed. They get sent to jail or worse.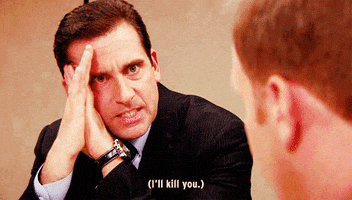 The premise was good which is why I requested it. Not allowed to dream, propaganda and confusing politics. Sold.
However, the novel didn't live up to what I expected. I was spun in a web of boring paragraphs. Nothing happened. 30% of the book you are just following the character walking around on the island.The chapters were filled with histories and cultures that both confused and bored me. The plot itself was spread too thin. Small events were what was driving the story and it made the time go by very slow.  At times I was rooting for the character since there were redeeming qualities. But in the end, the character was self-serving with a problem of needing to be the hero at the end of the day. The ending made a full star drop from the metaphorical shelf I was willing to give to this book. So for this book. It's a no for me.
2 webbed snowflakes.
Sincerely Snow.